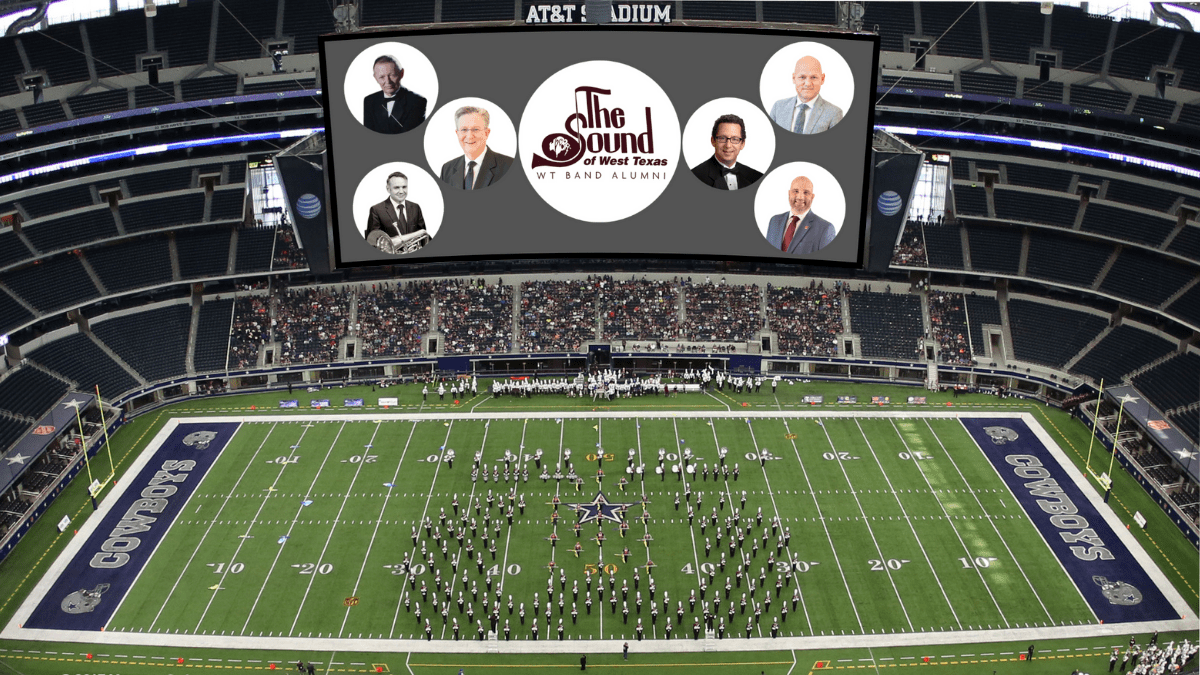 Will You Help Us Support A Student?
The next generation of WT Band Alumni is ready to carry on our rich tradition, but they also need our help. Let's repay the kindness we received and help others join our alumni!
We are the West Texas Band Alumni
We would like to welcome all of you to the WT Band Alumni Website.
This site's purpose is to help our alumni share memories of our rich past, applaud the work and accomplishments of our WT band today, and help support the future WT band members of tomorrow.
In addition we want to find and include ALL of our former WT Band Members no matter how long they were in the band program or on the campus at WT.
Our hope is that you enjoy this site and help us celebrate (7) SEVEN DECADES OF EXCELLENCE!
EXCELLENCE THROUGH THE YEARS
1966—Kappa Kappa Psi/Tau Beta Sigma District convention at TCU in Ft. Worth
1967—MENC Southwest Division convention, Broadmoor Hotel in Colorado Springs, CO
1968—TMEA Performance
1971—TMEA Performance
1974—TMEA Performance
1975—CBDNA Performance in Berkeley, CA
1977—TMEA Performance
1980—TMEA Performance
1981—CBDNA Performance in Ann Arbor, MI
1983—Carnegie Hall Performance, New York City, NY
1984—TMEA Performance
1987—Carnegie Hall Performance, New York City, NY
1988—TMEA Performance
1992—TMEA Performance
1996—TMEA Performance
1999—TMEA Performance
2004—TMEA Performance
2008—TMEA Performance
2009—CBDNA Performance in Austin, TX
2012—TMEA Performance
2013—CBDNA Performance Southwest District convention, San Antonio
2016—TMEA Performance
2017—CBDNA Performance in Kansas City, MO
2020—TMEA Performance
2023—CBDNA Performance in Athens, GA
Do you have content to share with the Alumni?
You too are welcome to contribute to this site by submitting photos, videos, recordings, content, etc.
Add your content with Dropbox or Google Drive!