WT Band All-Decade Alumni Reunion 2022
Hello Alumni,
The West Texas A&M University Band Alumni All-Decade Reunion, scheduled for June 10-11 was a tremendous success. More than 250 WT Band Alumni spanning seven decades traveled from across the state of Texas, New Mexico, Arizona, Nevada, Missouri, Virginia, and even New York. The celebration commenced with a meet and greet on the afternoon of Friday, June 10th at the Four Points by Sheraton in Amarillo, followed by reunion dinners divided by decades at various restaurants in Amarillo. Former band members enjoyed each other's company, some having not seen each other in decades.
Saturday, June 11th began with WT campus tours for sixty of our alumni, followed by the first rehearsal of the WT Alumni Band under the direction of Dr. Gary Garner. Dr. Garner had a blast rehearsing the Alumni Band, comprised of 125 musicians. The WT Alumni Band presented a concert after one rehearsal that same afternoon at 2:00 pm in Mary Moody Northen Recital Hall. The program included the premiere performance of new work entitled, "Endurance" by WT's very own, Dr. BJ Brooks.
The pinnacle event of the weekend's festivities was the Dr. Gary Garner Tribute Dinner. This event was hosted in the Amarillo Civic Center Grand Plaza and lasted from 7:00 pm to 9:00 pm. The Martinis Jazz Combo provided musical entertainment (they were fantastic) and Youngblood's Café catered the event. The evening's highlights included a rousing speech by Dr. Walt Wendler, President of West Texas A&M, and a presentation of a well-deserved plaque in honor of the late Mrs. Mariellen "Mama" Garner, and an address to the band alumni by Dr. Gary Garner himself.
The WT Band Alumni All-Decade Reunion raised over $10,000 in scholarships for the benefit of WTAMU Band students. The West Texas A&M University faculty would like to thank the alumni who attended the event for their support, loyalty, and generosity. We hope to host other events of this nature in the near future. Have a fantastic summer and GO BUFFS!
Don Lefevre
Director of Bands
WTAMU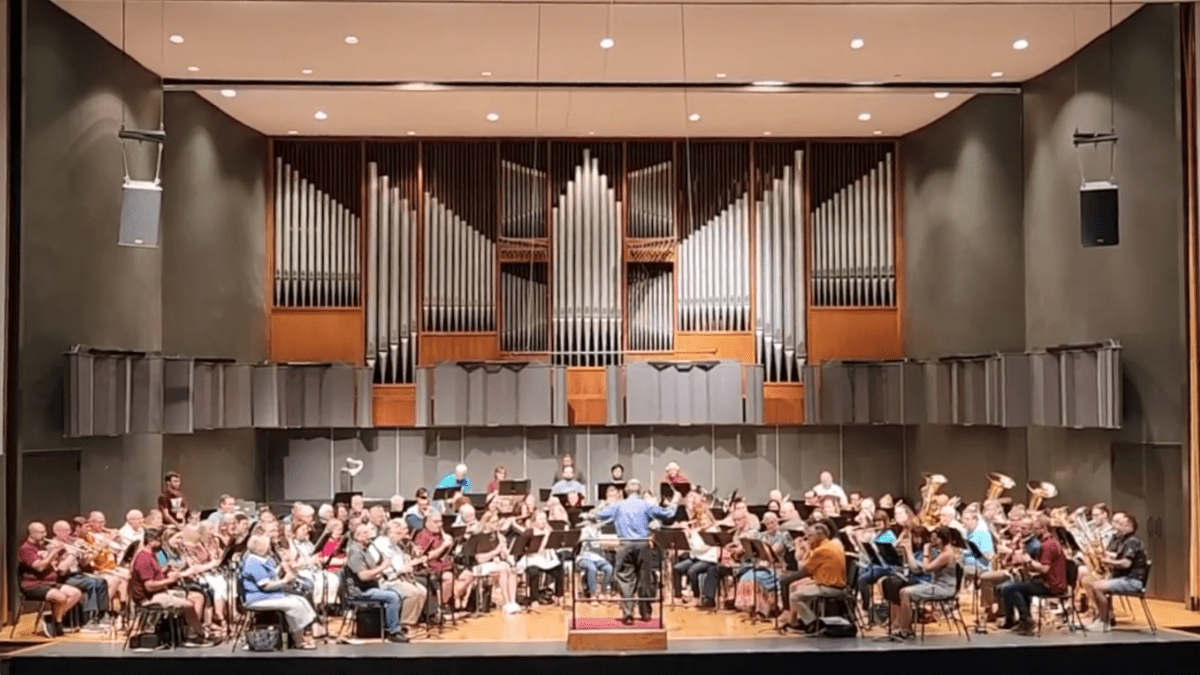 Download the sheet music here!