70th Annual WT Band Camp Completed!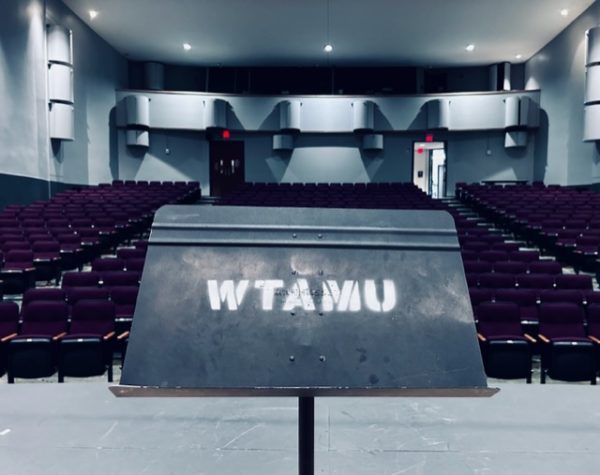 The 70th WTAMU Band & Orchestra Camp was an enormous success again this summer. From the viewpoint of the camp director, there are several highlights that I think were meaningful and would like to share with you.
The Faculty Recital was amazing. Our camp faculty demonstrated once again why they are in a league of their own. I was especially excited to hear the duet performed by our new bassoon teacher, Dr. Conor Bell with his wife, Kathleen Bell (oboist). All the faculty performances were very professional sounding.
Our Yamaha Guest Artist, Allen Vizzutti performed a solo recital, performed master classes for all the camp trumpet students, and performed as soloist with the Director's Jazz band and Director's Band. Allen is a world class performer and one of the kindest humans I have ever meet.
The Director's Band conducted by Dr. Gary Garner was amazing. The performance level has never been better. The Director's Jazz Band was equally impressive and Dr. Teweleit did a great job again this summer with that wonderful group of musicians.
It is the student performances that make our camp so special and impressive. The small ensembles, band, and orchestra concerts were all performed at a very high level. Our campers perform with a lot of passion and emotion, and you can see it on their faces and in their eyes. We know that we have done something right when we see tears at the end of the concert. It is heart breaking but rewarding at the same time.
It takes an amazing faculty and staff to create a camp as good as this one. I personally want to thank, Becky Usleton, Dr. Ted DuBois, Tracy See and Dr. Russ Teweleit for all that they do. The Student Event Directors and Workers, Work Crew, Dorm Supervisors, and RA are the backbone of the camp, and deserve a lot of credit for our ongoing success.
Go Buffs,
Don Lefevre
Director of Bands
WTAMU