WT Band Scholarship Spotlight: Noah Portillo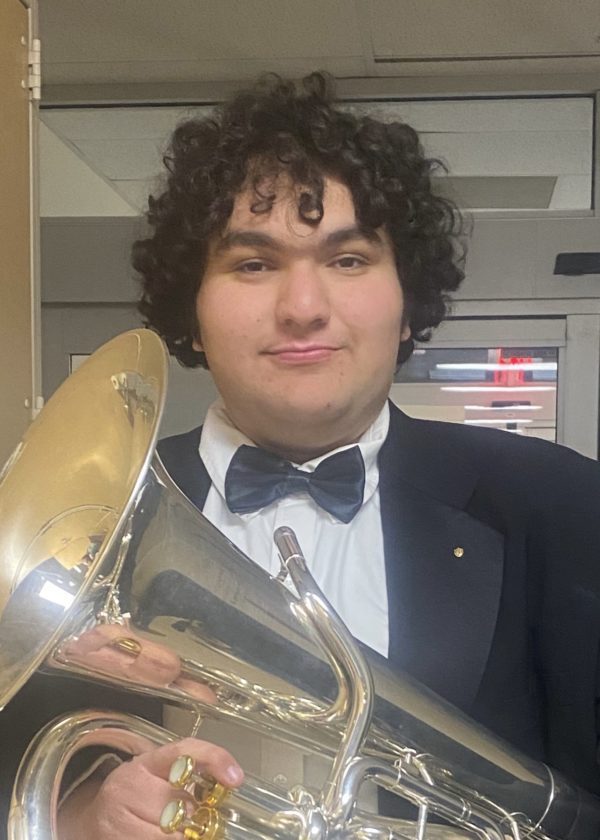 My name is Noah Portillo, and I am a recipient of the Dr. Gary and Mariellen Garner WTAMU Band Scholarship. My primary instrument is the euphonium. I am from Lubbock, Texas and attended Frenship High School. While there, I participated in the Frenship High School marching band and concert for 4 years. In the marching band, I served as the euphonium section leader during the 2020 season during the COVID-19 pandemic and I was the principal euphonium for 3 years in the honor band. During my time in high school, I also made the all-region band all 4 years I participated and made 1st place in the region for 3/4 years I participated. I also qualified for the UIL state solo and ensemble competition all 4 years I participated in the competition, allowing me to perform for many of the most famous euphonium players in the world such as Dr. Brian Bowman.
Why WT?
WTAMU has provided unmatched opportunity compared to the other options I was presented with when I was looking for colleges. My 2 interests in music are to compose and to educate, and WT was the only real option with both degrees readily available and were truly enthusiastic about me applying. No other university had the skill of WT's faculty, the amenities offered at WT, and a true passion to breed not just adequate, but exceptional musicians. Given the other options I was presented with, it would've been hard to not to have chosen WT as the university to get an education.
Musical Aspirations
I am a dual major at WT- I am pursuing a music education degree and a music composition degree. While exclusively composing would be a fine life to live by my standards, not sharing what I know and will learn about music and not driving a new generation of musicians towards a career in music would be a waste of potential and knowledge, so I would also aim to be an music educator preferably within Texas. I believe that regardless, I will end up right where I need to be, and I know that place is within the realm of music.
What I Love About Music
Listening to music is an indescribable sensation to me. No other medium could ever deliver the emotion and impact that music delivers. The rush of grandness from a Mahler symphony to the emotion of a heartfelt love ballad all have a far more profound impact on me than anything else could ever hope to deliver. Music is something that everyone can relate with, as it is a language that everyone speaks.
Favorite Piece to Have Performed
Nothing beats sitting down with the WT symphonic band and playing Come Sunday by Omar Thomas. Everything about the piece commands such energy that I believe it impossible to not enjoy playing it. Come Sunday demonstrated to me just how amazing performing with a fantastic ensemble could be.
Go-to Quote
"Every accomplishment comes with the decision to try"- John F Kennedy