WT Band Scholarship Spotlight: Zoe Stovall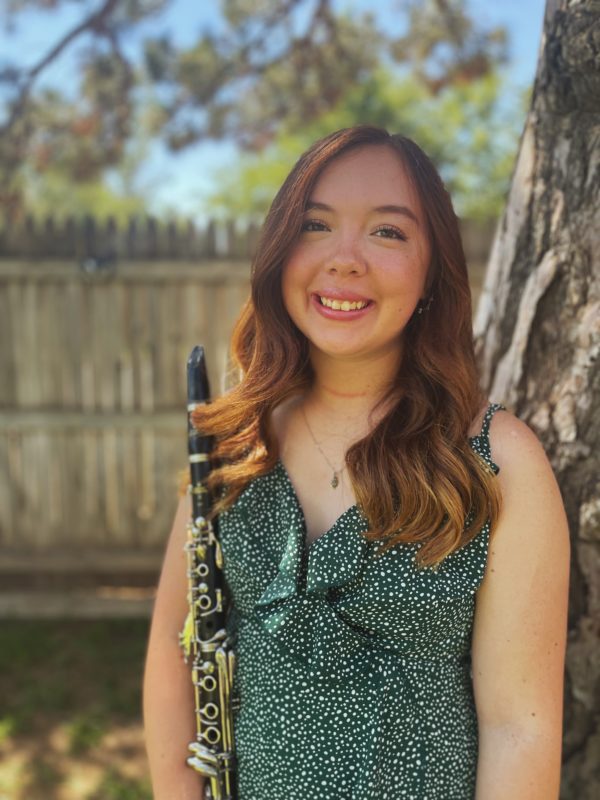 To the Opportunity Plan Scholarship, I am writing this letter to thank you for your generous OPI fund this year. I am extremely grateful and blessed to be selected for this scholarship for the second time, and cannot explain how much this helps me.
I have grown up in Amarillo, Texas so Canyon isn't very foreign to me. Growing up I always had the idea that I would attend WTAMU, but I never realized all the details that go into attending school. Once again, I am a Music Education major and I plan to become a band director at either an elementary or middle school grade level after graduating from West Texas A&M University. I will be a sophomore in college this next semester and will be taking on fifteen credits each semester.
After this first year in college, I have gained a lot of knowledge and experience surrounding college and situations going into adulthood. It has been a very tough year, but it has also been a very new and exciting thing to push through. When I joined college, learning how to juggle school, work and a social life as a music major was much more difficult than I anticipated. I persevered and made it to the end of this year with A's (and some very high B's). So far, I have been able to maintain a 3.4 GPA as well as maintaining involvement in Tau Beta Sigma as Treasurer. In this organization, I've made so many more friends and have finally found a place where I seem to fit in. I've always had a hard time with that and being able to focus all of my attention on just that has been a delight, and I wish I could express even more how much this fund has helped me.
By awarding me the Dr. Gary Garner Opportunity Plan fund, I am able to focus less on the financial aspect of school and more on the content in my classes as well as my extracurriculars involving my major. It has been such a relief to know this funding listens and cares about the recipients. This scholarship has helped me immensely and I hope to achieve great things in the next year.
Thank you so much,
Zoe Stovall