WT Band Student Spotlight: Bailee Rettig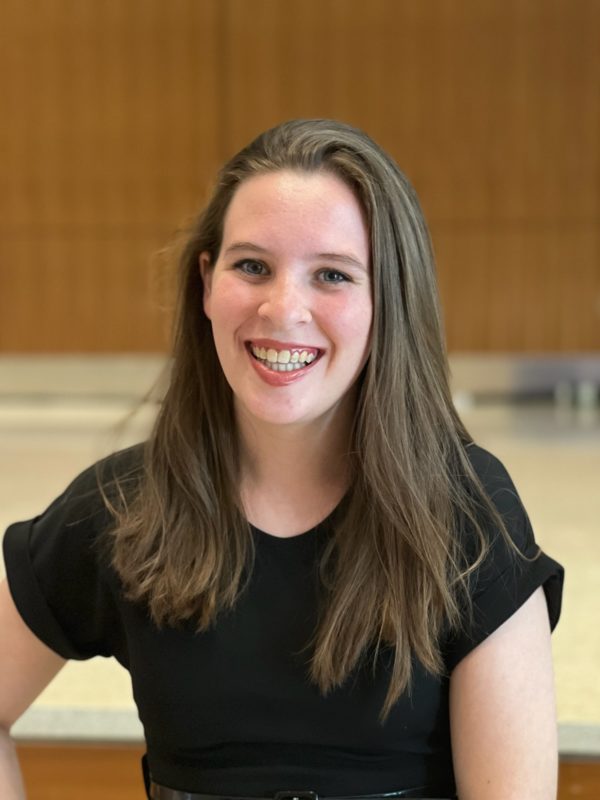 Bailee Rettig was recently awarded the Alfred F. Sturchio Scholarship at the Texas Bandmasters Association. It is one of two scholarships given at the convention.
Bailee Rettig is a senior music education major at West Texas A and M University. She is a French horn player and has been In the concert band under the direction of Dr. Russell Teweleit, the symphonic band under the direction of Mr.Donald Lefevre, the symphony orchestra under the direction of Dr. Mark Bartley, and the sound of West Texas marching band under the direction of Dr. BJ Brooks. She studies French horn with Dr. Guglielmo Manfredi. Bailee also has been taking organ lessons under the direction of Dr. Michael Johnson.
During her time at WTAMU, Bailee has been a member of Mu Phi Epsilon where she is currently serving as the steward. She is the current president for the Xi Chapter of Tau Beta Sigma where she has also served as recording, corresponding, and alumni secretary as well as a committee head. She is also on the leadership team for the Sound of West Texas Marching band this fall for the second fall in a row. In addition to participating in major ensembles Bailee is also in the WTAMU horn choir. In the summer of 2021 they traveled to Ireland and performed at various locations around the country. She is also working on building a small studio of her own and teaches several horn lessons a week. Bailee was an annual attendee of the WTAMU band camp where she has been an RA and student event staff and served as the hall director this summer at camp. Bailee was a TMEA scholarship recipient in 2019.
Bailee has been a band kid her entire life. Both of her parents and several other family members are band directors or music teachers. Bailee is a graduate of Brenham High School. Her band director was her dad, Eric Rettig. Her junior high band director was Sue Fletcher who has been a huge inspiration and encouragement to Bailee. She feels incredibly lucky to have had many band director heroes in her life that have shared her passion for music education including Cindy Bulloch and Jim Shaw and her own parents Eric and Karla Rettig. Bailee is incredibly thankful for the Texas Bandmasters Association for their support and guidance.