WT Band Student Spotlight: Braden Lefevre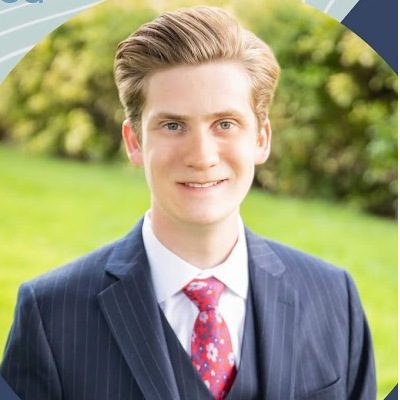 Personal Bio, Notable Accomplishments & Awards, Scholarships Received
Braden Lefevre is a senior Music Education Major at West Texas A&M University and a student of the WTAMU Saxophone Studio under the direction of Dr. James Barger. Braden is the current President of the West Texas A&M University Bands and is a Drill Instructor in the Sound of West Texas Marching Band. Braden has been the principal saxophonist in Symphonic Band for four years, has held the principal chair in the WT Orchestra, has played in the WT Saxophone Ensemble for four years, and recently held the position of lead alto saxophonist in Jazz Band I. Additionally, Braden is the Historian of the Iota Pi Chapter of Phi Mu Alpha Sinfonia, and he is a brother of the Alpha Psi Chapter of Kappa Kappa Psi National Band Fraternity.
As a student at Canyon High School, Braden acted as Drum Major of the Soaring Pride Band in 2017 and 2018 and was a recipient of the John Phillip Sousa Award. In high school, Braden was a three-year All-State Saxophonist and earned second chair in the 6A All-State Symphonic Band during his senior year. Braden performed in the WT Student Showcase Recital in the Fall of 2018 and again in the Spring of 2021. Additionally, Braden has performed as a member of the National American Saxophone Society with the WT Saxophone Ensemble and in the Texas Music Educator's Association with the Symphonic Band, both in the Spring of 2020. Braden has performed in every TMEA Conference in some capacity since 2016 and has been a part of all Symphonic Band performances since the Fall of 2018.
Braden is a grateful recipient of the BSA Culture of Community Scholarship, a West Texas A&M University General Scholarship, the Canyon Rotary Club Scholarship, the Madge Marmaduke Scholarship, the Kiwanis Club of Canyon Palo Duro Scholarship, the Dudley Moore Band Award Scholarship, and the Gail and Helen Shannon Scholarship.
Why I Chose to Attend WT
For me, West Texas A&M University was the only choice to pursue a Bachelor's in Music Education because WT feels like home. Obviously, this has something to do with my upbringing in Canyon and having heard the magnificent sounds of the WT Band Program for the entirety of my life, but there is more to it than that. The WT School of Music is unique in that it is home to some of the most bright-minded, talented, and genuinely caring professionals in the United States. Where else can an undergraduate student enter into a degree program and experience individualized, masterful teaching from brilliant minds such as Dr. Brooks in music theory and composition, Dr. Kahler in music therapy, or Dr. Abbassova in the essential art of piano playing? Moreover, whereelse can an aspiring music educator or performer be assured four years' worth of personalized private lessons with world-class musicians such as Mr. Storey, Ms. Blackburn, or Dr. Barger? It is rare in life to happen upon individuals who are true fountains of knowledge in their craft. Rarer still is to find a mentor such as this who truly cares about his or her pupils.
At the WT School of Music, excellent professors who truly care about their students' lives are not the exception, they are part of a standard that is built upon more than a century of excellence in music education. While the WT School of Music is certainly not the only prestigious music program in the State of Texas, it is the most welcoming, affordable, and human due to the professionalism, kindness, and quality of the students, staff, and faculty. For this reason, I chose to come home to WT.
Musical Aspirations
My musical aspiration has always been to become a successful band director. In this role, my objective is to provide students with a quality and impactful education in music that will foster the achievement of individual and team goals, the development of creative and artistic expression, a strong work ethic, and a love for learning and improving at one's craft.
What I Love Most about Music
My favorite aspect of music has always been the people who create it. Growing up around musicians and having played in a band for a decade now, I've always felt that music attracts extraordinary individuals or perhaps brings out the best in people. The value I place upon the many friends and mentors I've made through band and music cannot be understated. Music has a way of bringing people together that is unique unto itself.
Favorite Piece I have Performed or would Like to Perform
My favorite piece of music is John Mackey's Wine Dark Sea. Mackey wrote this three-movement piece in 2014 as a commission from Jerry Junkin and the University of Texas Wind Ensemble. This piece is an epic retelling of Homer's The Odyssey which truly encapsulates the glory and magnitude of the journey of Odysseus. I had the pleasure of performing Wine Dark Sea with the 6A All-State Symphonic Band in 2017 under the direction of Dr. Kevin Sedatole, from Michigan State University. Performing this masterwork was every bit as exhilarating as its classic source material, and it was
an experience that I treasure to this day.
Advice for Undergraduate Music Students
Woody Allen said, "90 percent of life is just showing up." As a university student or member of society in general, being present and accounted for is usually considered to be the bare minimum, yet many students struggle to meet even this simple expectation. As an undergraduate student in the early days of your degree, the best thing you can do for yourself, even if you are not as prepared as you should be or if your understanding
of a subject is lacking, is to simply show up with a decent attitude and an open mind. If you are at least in class, you can be educated and show the potential to grow in your understanding or skill. This alone is a substantial step that many aspiring undergraduates are unable or unwilling to take.
Go-To Quote
"I must not fear. Fear is the mind-killer. Fear is the little-death that brings total obliteration. I will face my fear. I will permit it to pass over me and through me. And when it has gone past, I will turn the inner eye to see its path. Where the fear has gone there will be nothing. Only I will remain." - Frank Herbert, Dune